pHformula Products
We offer a wide selection of non-prescription and prescription pHformula products. If a product is prescription only, you will be required to attend a face to face consultation with a Nurse Prescriber to establish suitability for treatment and to discuss your skin concerns. All skin consultations are £50 which include a medical consultation and an individually tailored skin care plan with a Nurse Prescriber, this fee is redeemable against treatment or product costs.
You will also be expected to attend regular reviews whilst on prescription skin care, failure to comply will result in future skin care products not being supplied to you, this is for your own safety.
Please complete the below 'Contact Us' form and someone will be in touch with you to arrange a suitable date and time for your consultation.

Homecare Kits

Active Prescriptions and Spot On Range

Cleansers

Daily Essentials

A.B.C. Serums, Creams, and Masks

The Peptide Point Range

SOS Range

Sun Protection

pHformula Body

Collagen Skin Supplements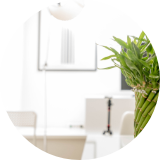 Contact us
If you would like to enquire about a product or book a consultation please leave your details in the form below.