Medical Grade Facials
Bespoke facials using only premium, medical grade products proven to have positive effects on skin health and quality. Choose between a Vitamin C Brightening Boost, Pretty in Pregnancy or a bespoke, Tailored to You facial.

Treatment guide
What to expect?
You will have an initial consultation with a Nurse Prescriber to establish your suitability for treatment and to discuss any concerns or questions you have. All consultations are £50 which is redeemable against your treatment cost. If you decide to go ahead with the treatment a £50 non-refundable deposit will be required to secure your appointment on a different day. Both the consultation and the deposit fees will be deducted from the total cost.
Who will be doing the treatment?
At The Skin Suite® we believe in the highest standard of care, you will only ever be treated by a fully qualified and appropriately trained Nurse.
Recovery time?
Some patients may experience some redness depending on how sensitive their skin is, this will normally subside between 10 and 60 minutes after treatment.

Prices
Brightening Boost £130
Tailored to You £130
Pretty in Pregnancy £130
Specialist Extra's
Cooling Charcoal Mask £15
Vitamin C Hit £15 (already included in the Brightening Boost)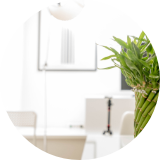 Book a consultation
If you would like to book a consultation please leave your details in the form below and we'll be in touch to arrange your appointment.