HArmonyCa®
HArmonyCa® is a product within the Allergan Juvederm filler range and is administered as a whole face treatment. Known as a hybrid product it consists of hyaluronic acid for an instant lifting effect and calcium hydroxyapatite for sustained collagen production and skin quality treatment over time.

Treatment guide
What to expect?
You will have an initial consultation with a Nurse to establish your suitability for treatment and to discuss any concerns or questions you have. All consultations are £50 which is redeemable against your treatment cost. If you decide to go ahead with the treatment a £50 non-refundable deposit will be required to secure your appointment on a different day. Both the consultation and the deposit fees will be deducted from the total cost.
How does it work?
The hyaluronic acid within the product will have instant lifting properties, this will last for up to 12 months. Meanwhile, the calcium hydroxyapatite will improve skin quality and stimulate collagen production. A treatment of x2 1.25ml syringes is a minimum starting point, some patients will benefit from a repeat treatment after 4-6 months.
Who will be doing the treatment?
At The Skin Suite® we believe in the highest standard of care, you will only ever be treated by a fully qualified and appropriately trained Nurse.
Does it hurt?
This treatment can be uncomfortable but this is generally described as mild, the product also contains anaesthetic which ensures the treatment is as painless as possible.
How long will it last?
The treatment is expected to last for 12 months, some results will be visible instantly while optimum results will be seen months after the initial treatment. It is recommended to have repeat treatments every year.
Recovery time?
There is always a risk of irritation, bruising, swelling or discomfort to the site of injection. Recovery time is normally minimal.

Price
Initial treatment (2 x 1.25ml syringes) £850
Additional syringe (if required) £475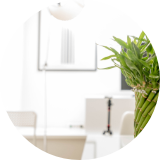 Book a consultation
If you would like to book a consultation please leave your details in the form below and we'll be in touch to arrange your appointment.