Profhilo®
Skin Rejuvenation
Profhilo® is an award winning non-surgical face and skin lifting treatment which hydrates the skin, reducing wrinkles and remodelling sagging or crepey tissue to give a youthful, fresh and healthy look.
Areas that can be treated: 
• Face
• Hands
• Arms
• Neck
• Décolletage

Treatment guide
What to expect?
You will have an initial consultation with a Nurse to establish your suitability for treatment and to discuss any concerns or questions you have. This consultation is free of charge and there is no obligation to book. If you decide to go ahead with the treatment and would like to book for an alternate day a £50 non-refundable deposit will be required and will be deducted from the total cost.
How does it work?
As seen in Vogue and The Telegraph, Profhilo® is an award winning non-surgical face and skin lifting treatment which reduces wrinkles, remodels sagging or crepey tissue and hydrates the skin. It contains the highest concentration of hyaluronic acid available on the market at 64mg per 2ml syringe. This slow release hyaluronic acid disperses underneath the skin like honey and stimulates collagen and elastin production giving you a more youthful, fresh and healthy look. Areas that can be treated are the face, hands, arms and décolletage.
Who will be doing the treatment?
At The Skin Suite we believe in the highest standard of care, you will only ever be treated by a fully qualified and appropriately trained Nurse.
Does it hurt?
Profhilo® is injected into the treatment area therefore you may feel some discomfort. Most patients tolerate this treatment very well without any anaesthetic numbing cream.
How long will it last?
A minimum course of 2-3 sessions 4 weeks apart is required initially depending on your skin quality, results will be seen in full 4 weeks after the last treatment. This will need to be repeated 4-6 monthly to maintain results.
Recovery time?
There is always a risk of irritation, bruising, discomfort and swelling around the injection site. Recovery time is normally minimal and swelling should subside within 48 hours.

Prices
£350 per treatment – 2ml syringe*
£300 per treatment if 6 or more are booked (payment will need to be made up front)
*a minimum of two treatments is recommended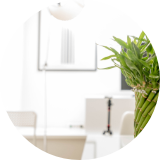 Book a consultation
If you would like to book a free, no obligation consultation please leave your details in the form below and we'll be in touch to arrange your appointment.