'Red Carpet Ready' AQUAGOLD® fine touch™
AQUAGOLD® fine touch™ – Known as 'The Red Carpet Facial' is a luxury, 24ct gold-plated needling system. Each needle is thinner than a human hair and painlessly delivers custom solutions into the skin.
Areas that can be treated: 
• Face
• Neck
• Décolletage
• Hands

Treatment guide
What to expect?
You will have an initial consultation with a Nurse Prescriber to establish your suitability for treatment and to discuss any concerns or questions you have. All consultations are £50 which is redeemable against your treatment cost. If you decide to go ahead with the treatment a £50 non-refundable deposit will be required to secure your appointment on a different day. Both the consultation and the deposit fees will be deducted from the total cost.
How does it work?
AQUAGOLD® fine touch™ improves skin quality, skin health, tone and texture whilst leaving you with a healthy glow and the desired 'glass skin'. Each treatment is tailored to your individual concerns. Results of AQUAGOLD® fine touch™ can be seen immediately, the skin is left hydrated and glowing. Results continue to improve over the coming days and weeks following treatment. The number of treatments required will vary between patients, but we usually recommend a course of 3 treatments 4-6 weeks apart or as a stand-alone treatment for an event.
Who will be doing the treatment?
At The Skin Suite® we believe in the highest standard of care, you will only ever be treated by a fully qualified and appropriately trained Nurse.
Does it hurt?
The needles within the device used to administer the custom solutions are finer than a human hair so most patients experience minimal discomfort.
How long will it last?
Normally results last for up to 4 months but may last longer, repeat treatments may be required for maintenance.
Recovery time?
Some patients may experience some redness depending on how sensitive their skin is, this will normally subside between 10 and 60 minutes after treatment.

Prices
£350 per treatment
£450 with the addition of Botox®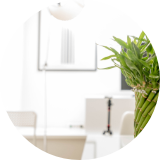 Book a consultation
If you would like to book a consultation please leave your details in the form below and we'll be in touch to arrange your appointment.