Obagi Blue Peel Radiance®
A superficial salicylic acid-based chemical peel that exfoliates and helps improve overall complexion, and provides firmer, smoother, brighter-looking skin after just one use.

Treatment guide
What to expect?
You will have an initial consultation with a Nurse Prescriber to establish your suitability for treatment and to discuss any concerns or questions you have. All consultations are £50 which is redeemable against your treatment cost. If you decide to go ahead with the treatment a £50 non-refundable deposit will be required to secure your appointment on a different day. Both the consultation and the deposit fees will be deducted from the total cost.
What skin concerns can be treated?
Dull and uneven skin tone, post acne discolouration, signs of pigmentation, photoaging, fine lines and wrinkles. This peel is also a great preparation for the skin before starting prescription medical grade skin care to help with product penetration. Suitable for all skin types.
How does it work?
The Obagi Blue Peel Radiance® consists of 20% salicylic acid, 2% glycolic acid and 2% lactic acid. It works to decongest, brighten, and smooth the skins texture. This peel will help you to shed dead skin, deep cleanse clogged pores and will reduce areas of superficial pigmentation to reveal a brighter, newly refreshed complexion.
Who will be doing the treatment?
At The Skin Suite® we believe in the highest standard of care, you will only ever be treated by a fully qualified and appropriately trained Nurse.
Does it hurt?
Some patients describe feeling a tingling or heat sensation, most patients tolerate this treatment very well.
Recovery time?
Some patients may experience some redness depending on how sensitive their skin is, this will normally subside between 10 and 60 minutes after treatment. You may have mild dryness and flaking in the days following the treatment, SPF must be worn for a minimum of 7 days after the treatment.
How many will I need?
A course of 4- 6 peels 2-4 weeks apart are recommended for optimal results. One off resurfacing treatments can be used to maintain results every 4-6 weeks following the initial course. They can also be great for an occasion or in preparation for prescription only Obagi® skin care.

Prices
£140 per treatment
£700 for a course of 6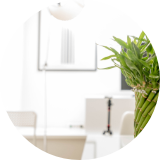 Book a consultation
If you would like to book a consultation please leave your details in the form below and we'll be in touch to arrange your appointment.