Anti-wrinkle treatments to the neck and jaw
The Nefertiti Neck Lift
Anti-wrinkle treatment for the neck and jaw using Botox® works by temporarily blocking the nerve signal that causes a muscle to contract. Injections are administered along the jawline and into a muscle in the neck (the platysma), allowing the muscles in the upper face to pull upwards, creating a lifting effect

Treatment guide
What to expect?
As Botox® is a prescription only medicine you will have an initial consultation with a Nurse Prescriber to establish your suitability for treatment and to discuss any concerns or questions you have. All consultations are £50 which is redeemable against your treatment cost. If you decide to go ahead with the treatment a £50 non-refundable deposit will be required to secure your appointment on a different day. Both the consultation and the deposit fees will be deducted from the total cost.
How does it work?
Commonly known as Botox®, Botulinum Toxin Type A works by temporarily blocking the nerve signal that causes a muscle to contract. The 'Nefertiti Neck Lift' named after Queen Nefertiti for her elongated neck and defined jaw works by administering injections along the jawline, and into a muscle in the neck (the platysma). This allows the muscles in the upper face to pull upwards, creating a lifting effect.
Who will be doing the treatment?
At The Skin Suite® we believe in the highest standard of care, you will only ever be treated with Botox® by a fully qualified and appropriately trained Nurse.
Does it hurt?
The needle used to administer Botox® is very fine and most patients experience very little discomfort.
How long will it last?
Normally results last from 4-6 months but may last longer, repeat treatments may be required for maintenance and results may vary.
Recovery time?
There is always a risk of some irritation or bruising to the site of injection but this is rare. Recovery time is minimal to none.

Price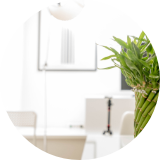 Book a consultation
If you would like to book a consultation please leave your details in the form below and we'll be in touch to arrange your appointment.